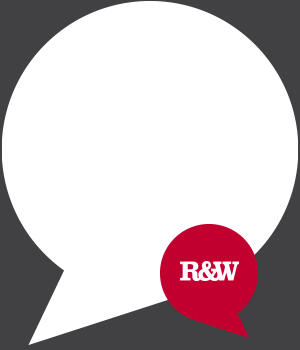 Richardson & Wrench
Alexandria/Waterloo
Shop 1, 1 Hunter Street, Waterloo NSW 2017
Mark Dawes
With a 9 year background in property management and project/residential sales, Mark Dawes opened the R&W Alexandria/Waterloo office in 2003.

His broad experience across the entire real estate sector allowed Mark to quickly establish a reputation for hard work, honest advice and fair dealing. Both sales and property managements have flourished through his commitment to business practices that are transparent to both sides of every transaction - vendor and buyer, landlord and tenant.

After more than 11 years focusing on inner-city property in and around Alexandria and Waterloo Mark has unsurpassed knowledge of the market forces shaping real estate in his local area. That intimate knowledge translates into a benefit for his clients who know they will receive untainted advice, without over-inflating.

Mark has instilled a culture of excellence within the team that he leads with customer service always first and foremost.
What People Say
In late 2014 we decided to sell our investment property and Mark Dawes from R&W Alexandria|Waterloo was our choice.
Mark has vast experience in the area and his knowledge and enthusiasm were apparent from our first meeting. We were impressed by the marketing strategy he proposed and we followed his recommendation for refreshing the apartment interior and having it styled.
We used the tradespeople Mark reccommended and he coordinated the work so as to minimise the vacancy period and bring it to market in the peak selling period.
The result was the unit was sold after the first open day at a price we were very thrilled with.
It was a pleasure dealing with Mark and his staff and we would recommend them highly.
Regards,
Tony & Sure Bell
Tony & Sure Bell
I engaged R&W Alexandria|Waterloo to sell my investment property as they had been excellent as my management agent.
Mark was extremely professional throughout the sale process. He was very prompt and pro-active with his communications which I greatly appreciated. Mark handled the negotiations with the purchaser efficiently.
I definitely recommend Mark at R&W Alexandria|Waterloo
Dan O'Keefe
After researching that Mark had a very strong record in the area I chose him to represent me in the sale of my home.
From first meeting to final papers I always felt I was in good hands. His initial advice on the property to how I made decisions with offers was sound and as a result it was much less stressful than I imagined. The sale was quick, high levels of groups at inspections and sale price was a record for the apartment block.
The marketing, legal advice and follow through, was done with efficiency and quality.
I highly recommend Mark Dawes at Richardson & Wrench Alexandria|Waterloo.
Olivia Schmid
It was my pleasure to deal with such a professional,caring and genuinely honest person like Mark. I say this most sincerely!
I have dealt with many Real Estate Agents in the past and have always been guarded and cautious for good reason. To Mark's credit I did not feel this way when dealing with him. I knew in my heart that he was working for me as the Vendor and I could clearly see his personal desire to achieve the best result for me and to do it in a principled and honest way for all concerned.
Mark's advice, patience, knowledge of the market and respect for others are a credit to who he is!
I will not hesitate to recommend your services to everyone I know!
Murray Bretherton
Mark Dawes and the Richardson & Wrench Alexandria|Waterloo team did an exceptional job selling my property in a very short time frame, selling my apartment at a price that quite frankly, exceeded my expectations.
Knowing that I was keen to sell, Mark and his team delivered the contract of sale to my workplace for me to sign so that contracts could be exchanged on the day of the sale. Without hesitation, I would ask Mark to assist me sell any future properties.
Michael Wall
Mark Dawes and his team at Richardson & Wrench Waterloo did a fantastic job in the recent sale of my home.
I can highly recommend Mark for his professionalism in both his accurate assessment of the sale and the marketing of my property.
Through his excellent work ethic and determination he was able to deliver a great result - Thank you Mark.
Sue Mcgrade
We are writing to thank Mark for recently selling our Wolli Creek unit at the price he estimated and precisely within the time frame that was predicted. It was a pleasure to deal with Mark, who is obviously knowledgeable, honest, and professional real estate agent.
We appreciated Mark keeping in touch and updating us on the progress of pre-sale matters including open homes and also post sale progress. We believe our home was marketed very well. It was most advantageous dealing with Mark and having been in the area for a considerable time and having existing potential buyers, all of which resulted in a good number of visitors for our open homes.
We have no hesitation in recommending Mark to our friends and family and would be pleased to have him sell properties for us in the future.
Martin and Jenny Butler
> 2014 - Public Relations Award
Current Listings
Recent Results