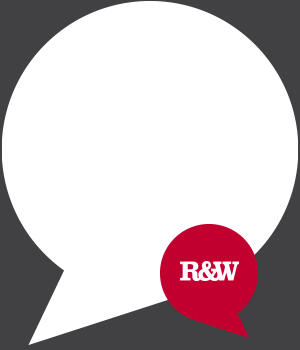 Richardson & Wrench
Armidale
Armidale Plaza, 1/195-197 Beardy St
Armidale 2350
Peter Cooke
What People Say
Facing the daunting task of purchasing a home by myself for the first time in my life, I met Janet at an open house of what turned out to be my new home. Janet Cooke is a person whom you know at first meeting is one of warmth and genuineness, and a pleasure to deal with.
Once I had decided I would like to try and purchase this home, Peter Cooke guided me through the purchase with patience, professionalism and understanding. Although he needed to sell the home for his client at the best possible price, Peter also made me feel that he was concerned about my interests as well. There was always patience and wisdom in his advice. An experience that at first seemed overwhelming, didn't turn out that way at all with the assistance of Peter.
I would certainly highly recommend Richardson & Wrench Armidale to anyone considering selling or buying a property through them due to their professionalism, yet at the same time, their friendliness.
Natalie R
Professional & Approachable
We have been blown away with the professionalism of Richardson and Wrench Armidale. From the very start their knowledge of how to market our property to our best advantage, including spectacular photography and video presentation. Their honesty is very refreshing. They achieved for us a the best possible result selling our property at the first open house. In fact in our case you can truly say that a picture is worth a thousand words. Thank you so very much Peter and team.
Colin & Julie Rushton
Blown Away
R & W Armidale are the most accomplished, ethical and professional real estate agency with whom we have had business in many years of real estate transactions across Australia. With R & W Armidale, "working for you" is not the empty platitude that so many vendors hear from prospective selling agents. Time and time again we were impressed with their attention to the detail in seeking an outcome consistent with our expectations.
R & W Armidale demonstrated an exceptionally insightful understanding of the demographic and priorities of potential buyers. They were therefore able to recommend a market price that they could, and did, defend in the context of a "buyers market". Prior to listing our property, we were given carefully considered counsel by R & W Armidale which later became clear to have been sound advice.
At all times in our dealing with R & W Armidale we were accorded the utmost respect and our discussions were always friendly. During the marketing period, R & W Armidale demonstrated exceptional skill in dealing with a range of tricky negotiating situations while at all times keeping all parties completely informed and remaining true to their ethical ethos. We recommend R & W Armidale to all vendors without hesitation.
Dr Graham Watson
Accomplished, ethical and professional
We needed to sell our house in Armidale. It was in a very attractive area and had many excellent features. Yet over three months we had, despite visitors, no offers- not even a nibble.
A close friend strongly urged several times that we change agents and ask Peter and Janet Cooke of Richardson and Wrench to sell it. We resisted this for some time as we had always had a good relationship with our agent and hesitated to give offence. Anyway, perhaps no one was buying at that time.
Finally we asked Peter and Janet to take us on. They got down to business straight away. After a detailed, considered and sensible valuation from Peter, we had a truly dynamic publicity campaign with some excellent professionally executed photos. Suddenly there was a dramatic increase in interested visitors and for the first time we had some offers.
The Cookes clearly had valuable and interested clients and not just in Armidale. Within a relatively short time the house was sold at the previously agreed valuation price.
I cannot emphasize enough how impressed we were with the care, energy and advice that Janet and Peter displayed. They were in constant contact with us regarding developments - always keeping our expectations realistic and never hesitating to give advice about the house's appearance where necessary.
They are very experienced, innovative and good with public relations.
A quite excellent team producing an excellent result.
Chris & Judith Ross-Smith
Care, energy and advice
"We asked Peter if he had any properties that were suitable for our needs, and he came up with the one that we purchased! It is perfect for our needs and we couldn't be happier with our location!"
Young Life
Perfect match
"As a first home buyer, I found Peter's professionalism, sincerity, and forthright nature to be very helpful and reassuring. My partner, who had bought property before, also found Peter to be honest and good to deal with. The property only took one month to sell which is testament to the marketing prowess of Richardson and Wrench Armidale!"
Helpful & reassuring
"We chose to list our property For Sale with R&W Armidale as Peter was very open and honest about our property. He was able to meet all our marketing requests and communication with him was easy despite not living locally – Peter responded to our inquiries and emails immediately and was always professional and courteous. Because of Peter's frankness with us we trusted him throughout the entire process and would certainly use Richardson and Wrench Armidale again."
Open & honest
"One of the biggest barriers to any local sporting team is finding money to pay for uniforms, club fees, child care, and travel. Thanks to sponsors such as Richardson and Wrench Armidale, local sporting teams such as the Armidale Rams can continue to thrive and flourish!"
Armidale Rams
Community support
"When it was time to sell our property, we looked no further than Richardson and Wrench Armidale and we were not disappointed! Peter and Janet were very friendly and made us feel like we were engaged in a partnership, where we had input into every decision that was made when marketing our property."
Look no further
"Peter and Janet were really accommodating and went out of their way to help us throughout the sale process, which was fantastic considering there were three parties purchasing the property! They were very flexible and Peter was able to meet us after hours to show us through the property and sort out the purchase".
Flexible & Accommodating
"Upon entering the R&W office, Janet was very hospitable and made us a lovely cup of tea! Peter and Janet are professional, friendly, and everything that anyone could want in a real estate agent. We couldn't be more pleased with the whole purchasing process"
Couldn't be any more pleased
"Janet and Peter were friendly, efficient and full of integrity. They were very good with communication and were never pushy with us or any prospective purchaser. We achieved the sale price we were hoping for, and should we decide to list another property we would not hesitate to list with Richardson and Wrench Armidale!"
Full of integrity
"Thank you for all your efforts in relation to selling our property in Lonsdale Street. We appreciated the fact you always returned our calls- even though our house was on the market over the busy Christmas holiday period. Your advice relating to the renovations we should undertake on our property was greatly valued! Janet and Peter you are both lovely and good people and you clearly know the real estate industry extremely well. We were particularly heartened by the fact our house sold within 10 days."
Sold in 10 days
"Although I was living in Sydney and buying a property in Armidale, the process was made easy by buying through R&W. Peter was easy to get hold of and would always get straight back to you. While looking through properties, Peter was helpful but not pushy, making the process pressure-free."
Process made easy
We would like to thank Peter and all his staff for their help in the sale of our property.
We have been buying and selling properties for many years and this is the first time we have been kept informed about what was going on during the sale period.
This information was found to be valuable for us , as Peter was contacting us with their every move.
Peter and his staff at Richardson & Wrench come with the highest recommendation we can give.
William & Rosemary Porter.
Highest recommendation
Young Life would like to thank Richardson and Wrench Armidale for helping us to find the perfect new home for our work in the community. They understood our needs and found us the ideal location. It will enable our organisation to flourish into the future. The Team at R&W walked with us through a long negotiation and we couldn't be happier with the outcome. Thank you to Peter and Janet Cooke and the rest of the team at R&W.
Brendan Hatte Young Life New England Regional Manager
Understood our needs
We are delighted with our experience with Richardson and Wrench. Peter and Janet were helpful, realistic and highly professional. Our house was not an easy one to put a price on and their research was thorough and promptly presented, which resulted in the house selling quickly and with no problems or issues. We would highly recommend the team at Richardson and Wrench to anyone looking to list a house.
Coenraad and Lesley Mouton
Realistic & highly professional
A sincere thank you to all the Armidale Richardson & Wrench sales team for seeing us through to the settlement of our property sale. For various reasons the sale process was somewhat protracted, but R&W showed tenacity, perseverance and dedication throughout - providing helpful professional advice, diligent marketing, and personalised service. At the same time, our own wishes, needs and options were always treated with due respect and agreed changes in strategy always effected without delay. We would recommend Armidale's R&W Agency to any vendor seeking a readily accessible, diligent and trustworthy real estate sales team.
R&R
Readily accessible, diligent and trustworthy
Peter and Janet and their team at R & W approached the sale of our home with admirable professionalism. We were impressed at their marketing approach, they kept us informed throughout, the property sold quickly and we were very happy with the price obtained. Peter and Janet had a very sensitive understanding of our needs as well as the needs of the purchaser. As vendors we quickly formed a very positive and comfortable relationship with the agents and, at all times, felt they were working in our interests. All of our expectations were met. We have no hesitation in recommending Peter and Janet to others.
Ann and John Maurer
Admirable professionalism
Current Listings
Recent Results