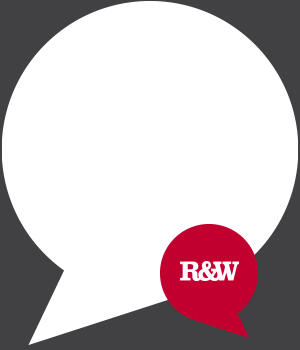 Richardson & Wrench
Armidale
Armidale Plaza, 1/195-197 Beardy St
Armidale 2350
Janet Cooke
What People Say
We have always been impressed by Janet and Peter's approach. Their integrity and knowledge, together with their friendly, helpful and professional advice really set them apart. Not only did they secure an excellent price, but they made the whole process of selling our family home far less stressful than we had anticipated. Janet's amazing attention to detail and honest and trustworthy guidance from photographer to removalist has been greatly valued.
Kathy & Robin
Integrity & knowledge
"Peter and Janet did a wonderful job marketing my property. The video and photos accompanied with the written description of the property were excellent, and as a result the property sold in just a few weeks! I couldn't have been happier with the result."
Excellent marketing
"If you're looking to buy or sell a prestigious or heritage property, be sure to look at Richardson and Wrench Armidale first! They are known to have expertise in this type of property and the way they marketed and sold my property is testament to that. Peter and Janet's attention to detail and professionalism are sure to get you results! If I ever choose to buy or sell another house I will go through Peter and Janet without hesitation!"
Expertise in heritage property
Dear Peter & Janet
Thank you so much for selling our home. It was not an easy one to sell being an Armidale Blue Brick and part of Armidale's heritage.
Janet, you made yourself available in person and by phone almost 24/7 which no other agent would consider doing. There were some trying and frustrating times.
We would like you to know how much you were appreciated. You both take pride in your profession and give advice and recommendations when needed. Your dedication is to be envied by all other agents. We came to be a family.
Janet, you are a gem.
Anyone who wants to sell their home could look no further than Richardson & Wrench. We highly recommend them for their honesty, integrity and trustworthiness.
Les & Ann Sinclair
Always available
We have known the staff at Richardson & Wrench for a number of years now. My wife and I first came to know them through the purchase an investment property in Armidale. Our experience with Peter and Janet Cooke has been wonderful. They were very focused on our needs and were mindful of both our financial requirements and property aspirations.
As we build on our professional relationship and friendship, I have learnt a lot about what is important to Peter and Janet. I appreciate their integrity, which I value highly. My wife and I are always confident to accept any advice they offer, which is not only sensitive to our needs but also well informed and dependable. They are amazing in helping us build our property portfolio by knowing their market and our specific requirements.
I cannot speak highly enough of Peter & Janet along with the amazing team at Richardson & Wrench Armidale.
Wayne & Hazel Parker
Knowledge & Integrity
I warmly recommend the team at Richardson & Wrench Armidale if you are either buying or selling in the region. They were both professional and energetic in pursuing options and suggesting the best solutions for the successful sale of my property.
Catherine Clarke
Professional & Energetic
We are so happy that we asked you to act for us. Thank you for your care and kindness in your professional capacity.
We have worded the testimonial as follows: Exceptional marketing, wise and caring advice and wonderful service. We could not have asked for better.
Fran and David Newling
Exceptional marketing, caring advice
To Dear Peter – you treated me like a person from Day 1. With competence, respect and quiet humour you patiently answered my (many) questions and offered me frank, fearless and well-informed advice throughout the sale of my home.
To Dear Janet – talk about going the extra mile!! You turned my home into a palace and to that effect even went so far as putting your own hand-made quilts, (and your son's teddy bears) on my beds. Wow!!
Why would I recommend R and W Armidale to my friends and family? The answer is simple, outstanding service. Selling my home was most definitely a team effort. How fortunate I am to have had such a warm and competent team of people looking after my interests!!
Stacey Winkel
Outstanding service
We would like to thank Richardson and Wrench for their great work on the sale of our house.
Once we made the decision to switch to R &W we were certain we had made a good decision. Their professional touch and attitude was clearly going to give us a winning edge, and two weeks later the house was sold!
The lesson for other sellers, who feel their first choice of agent may not be the best, is change!
We couldn't have been happier with our result and with the professionalism of R&W.
So a heartfelt thank you must go to Peter, Janet and staff for their efforts.
Jen & Ronnie
New agent, great results
Richardson and Wrench Armidale recently sold my property. Not an easy one to sell, this property is unusual, gorgeous, but not for the faint hearted buyer!
I have never before encountered the like of Janet and Peter and I have dealt with many a real estate agent in my past.
Janet and Peter inspire trust, they are open and generous with their advice and recommendations.
They take justifiable pride in their profession and their professionalism. They are realistic in their valuations, they ensure that any potential buyer has been properly credentialed.
Richardson and Wrench's other great strength is their personal approach, they seek and attain an understanding of their client and the clients needs. They have a personal and genuine interest in achieving the best outcomes for all parties.
They are great people, displaying in all their dealings a great level of honesty and integrity, they are to be trusted. And as for Tiffany, what can I say, what a women!
I cannot recommend Richardson and Wrench Armidale highly enough.
Annette McCarthy
Open & generous
Having recently decided to relocate overseas we faced the daunting task of selling our house from abroad. Much to our relief we had engaged Peter and Janet at R&W as our agents.
Throughout the process we were constantly impressed by the level of integrity, professionalism and compassion that resounded from the whole R&W team. Peter's knowledge of the local market, Janet's attention to detail in the presentation of the property and the collective importance that R&W place on the client-agent relationship were second to none. By placing total faith in Peter and Janet we were rewarded with them finding us short-term tenants, who as it turned out were awaiting settlement on another R&W property as they too were relocating. The mutual benefit that was brought to both parties by the R&W team stands as further testament to the exemplary level of service extended to all of R&W's clients, buyers or sellers alike.
Reflecting upon our experience the decision to engage R&W was one of the wisest we have ever made. The team are consummate professionals who provide a uniquely personalised and assuring service that extends well beyond the norm. We have no hesitations in recommending R&W to anyone wishing to buy or sell in Armidale, particularly if you are seeking an agent who is not only caring and involved but also has your best interests at heart.
Many thanks for everything.
Chris and Lizi
Total faith
Current Listings
Recent Results